If you have just lost a loved one and are looking for a "helping hand" as you manage the legal and financial details...this report is for you.
Let Us Educate You As You Sort Through The
Legal And Financial Implications Of Losing
A Loved One, So You Can Be There For Your Family

I hope you find relief and reassurance in this time of extreme uncertainty
that follows the death of your loved one, through our detailed, easy-to-use
report and guide.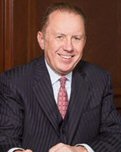 From The Desk Of: Marty Higgins

Dear Caring Family Member,
Losing a loved one is difficult. No one looks forward to it. But it is a fact of life.
The more inforrmation you have to prepare for the many ramifications of losing your family member or loved one, the less stressful this already difficult time can be for you.
Like many people, I have lost family members very close to me. It is not pleasant. But I can also tell you that, having the information I needed to face the inevitable made things much easier on my family and helped us be there for each other when it happened.
I've teamed up with estate and tax planning attorneys Jamie Shuster Morgan and Douglas A. Fendrick to prepare this FREE Special Report, which explains, in clear outline fashion, the questions you need to ask - right now - to be prepared for what happens when a loved one dies.
This
FREE

Special Report And Guide, "What To Do When A Loved One Dies,"
Gives You Important Information You Need - Right Now

This new, informative FREE guide for family members gives you a step-by-step, how-to guide to:
Knowing the first steps you need to take. immediately, as soon as a loved one dies
Understanding the Probate Procedure and its impact on the estate
Being proactive to ensure you receive the full benefits to which you are entitled
Claiming survivor and death benefits - and where to look to find them
Getting your legal affairs in order, to reduce the stress on you and your family in this time of grief and uncertainty
Preparing for issues that may arise in connection with an inheritance - issues you need to anticipate and be ready for right now
What happens when you inherit assets through a trust - and how to work with your Trustee
Understanding the consequence of "Death Taxes" and their ramifications on the estate

And much, much more

!
To get real answers to these questions right now, enter your mailing information below and you will receive your FREE Special Report, "What To Do When A Loved One Dies."
PLEASE NOTE: As soon as you enter your information, you will be taken to a link to download a PDF of the report. If you would also like a copy mailed to you, please let us know by selecting "Yes-Please Mail Me A Copy" from the drop-down below. (You may also call 856-988-7722, extension 2 to get your copy.)
(All fields are required.)
Claim Your
FREE

Special Report and Guide Now -
And Get Immediate Answers to Your Questions

Fill out the form below and you'll immediately receive (via email) instructions on how to download your FREE Special Report that answers your questions about what you need to do to handle the ramifications of the death of a loved one. (We will not share your personal information with anybody.)
If you would prefer to order by phone, you may call us 24 hours a day at 856-988-7722, extension 2.
In your message, please leave your full mailing address so we can get your Report shipped to you right away.